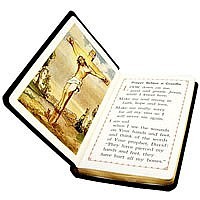 "If any of you lacks wisdom, he should ask God, who gives generously to all without finding fault, and it will be given to him" (NIV James 1:5).

"For this cause we also, since the day we heard it, do not cease to pray for you, and to desire that ye might be filled with the knowledge of his will in all wisdom and spiritual understanding" (Col. 1:9)."

The wisdom of God is seen through His many works of creation.

"O Lord, how manifold are thy works! in wisdom hast thou made them all: the earth is full of thy riches" (Psalm 104:24).
.
However, we will refer to man's wisdom as it is received from God in the following passages.

Understanding means wisdom, insight, intelligence.

"Wisdom" means that a person has the ability to apply the basic principles to everyday life, to the circumstances and decisions of life.

Unger's Bible Dictionary defines wisdom as an attribute of God, wisdom is intimately related to the divine knowledge, manifesting itself in the selection of proper ends with the proper means for their accomplishment. Therefore, not only the world of nature but especially the economy of redemption is a manifestation of divine wisdom.

The word "wisdom" means seeing and knowing the truth. It is seeing and knowing what to do. It grasps the great truths of life. It sees the answers to the problems of life and death, God and man, time and eternity, good and evil—the deep things of
God and of the universe.

Practical Application

Believers need both wisdom and understanding: they must learn all the basic principles of life, and they must learn how to apply them to everyday life.

But how? How can we secure wisdom and understanding?

This wisdom is found only in Jesus Christ and is promised only to those who search after Him with all their hearts.

"But of him are ye in Christ Jesus, who of God is made unto us wisdom, and righteousness, and sanctification, and redemption" (1 Cor. 1:30).

"But God hath revealed them unto us by his Spirit: for the Spirit searcheth all things, yea, the deep things of God. For what man knoweth the things of a man, save the spirit of man which is in him? even so the things of God knoweth no man, but the Spirit of God. Now we have received, not the spirit of the world, but the spirit which is of God; that we might know the things that are freely given to us of God. Which things also we speak, not in the words which man's wisdom teacheth, but which the Holy Ghost teacheth; comparing spiritual things with spiritual. But the natural man receiveth not the things of the Spirit of God: for they are foolishness unto him: neither can he know them, because they are spiritually discerned. But he that is spiritual judgeth all things, yet he himself is judged of no man. For who hath known the mind of the Lord, that he may instruct him? But we have the mind of Christ" (2 Cor. 2:10-16).

"He has showered his kindness on us, along with all wisdom and understanding" (Eph. 1:8 NLT)

To grow in the knowledge of God a believer must have the spirit of wisdom

What the believer needs is a renewed spirit....
• a spirit that reaches out and grasps after wisdom.
• a spirit that hungers and thirsts after wisdom.
• a spirit that seeks and seeks after wisdom.

Wisdom can best be understood by the single words what and how.

Wisdom means knowing what something is, what is behind something, and what can be done. It is knowing how to use or relate to something. Therefore, spiritual wisdom means...
• Knowing who God is and how to relate to Him.
• Knowing the truth and how to use it.
• Knowing what to do and how to do it.
• Knowing how to live more and more fruitful lives—for the glory of God and for the welfare of men.

Wisdom differs from knowledge.

Knowledge is the grasping of facts, but grasping facts is not enough. Much more is needed: a person must know how to use the facts. That is where wisdom comes in. Wisdom knows how to use the facts. The point is this: it is not enough to know the facts about God; a person must know God personally. He must know how to experience the facts about God. He must use the facts to develop a personal relationship with God—a growing relationship—a relationship that is intimate, that grows deeper and deeper. This is the meaning of the word "knowledge" - a personal and intimate relationship with God; a personal experience with God. It is not an intellectual knowledge of God, but an experiential knowledge of God.

Finally, Paul comments on how we can daily seek wisdom:

"Therefore, I urge you, brothers, in view of God's mercy, to offer your bodies as living sacrifices, holy and pleasing to God--this is your spiritual act of worship. Do not conform any longer to the pattern of this world, but be transformed by the renewing of your mind. Then you will be able to test and approve what God's will is--his good, pleasing and perfect will." [Romans 12:1-2]

By continually seeking after God, his Word, and following His desires, we will be granted more and more wisdom to deal with his word, His will, and our lives.