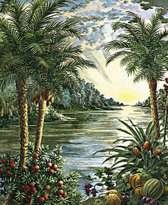 WORD SEED MINISTRIES
MISSION AND GOALS
The source of all spiritual power and authority comes from the Holy Spirit and the Word of God.
Our vision for this website is that it provides the power and anointed resources needed to assist you in plugging into the power source – The Holy Spirit and the Word of God by:
1. Making the mystery of the gospel and the will of God's known to you.
Pray also for me, that whenever I speak, words may be given me so that I will fearlessly make known the mystery of the gospel (Ephesians 6:19)
He made known to us the mystery of his will according to his good pleasure, which he purposed in Christ (Ephesians 1:9)
2. Releasing the hidden riches of God so that you will experience supernatural anointing to release God's blessings in every aspect of your life.
I will give you hidden treasures, riches stored in secret places, so that you may know that I am the Lord, the God of Israel, who summons you by name. (Isa. 45:3)
I will lead the blind by ways they have not known, along unfamiliar paths I will guide them; I will turn the darkness into light before them and make the rough places smooth. These are the things I will do; I will not forsake them. (Isa. 42:16)
STEWARDSHIP
To distribute tracts free of charge to churches and other ministries for use in communicating the Word of God to the unsaved; those in prisons; youth homes and other facilities; as well as individuals in hospitals, senior citizen homes and nursing homes.
TRAINING, TEACHING, AND CONFERENCES
To provide workshops, teachings, and Bible Training Seminars