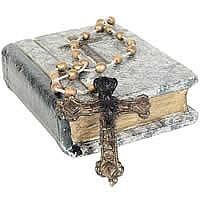 When we are saved and living a life dedicated for service to God, we have favor with Him.

The favor of God comes into the ordinary lives of people and makes them extraordinary. However, favor comes with the price of knowing God and obeying Hiw Word.

Favor determines the outcomes of our lives and places us in places and positions that seem unobtainable.

The key to receiving favor from God is to become intimately acquainted with His will and His ways.

Knowing God brings truth and understanding in our lives. This is the truth that makes us free.

If we want to obtain favor from God we must learn to love and to know Him in the deepest sense....as we know and are acquainted with our love ones.

Paul said in Philippians 3:10a (AMP),

"For my determined purpose is that I may know Him, that I may progressively become more deeply and intimately acquainted with Him, perceiving and recognizing and understanding the wonders of His Person more strongly and more clearly."

Daniel 11:32b (NKJ), "but the people who "know" their God shall be strong!"

FAVOR (A CONFESSION):

THE TRUTH MAKES ME FREE (John. 8:32)

I HAVE BEEN BLESSED WITH GOD'S GRACE

GOD HAS POURED UPON ME A RIVER OF FAVOR WITH GOD AND WITH THOSE ABOUT ME

I AM GROWING IN THE LORD AND WAXING STRONG IN SPIRIT,
I AM LEARNING TODAY.

GOD IS CAUSING HIS FACE TO SHINE UPON ME TODAY.

GOD IS BEING GRACIOUS TO ME TODAY.

GOD IS HONORING ME TODAY.

GOD'S FAVOR IS WITH ME TODAY.

I HAVE FAVOR WITH BOTH GOD AND MEN TODAY

GOD'S FAITH IS IN ME

HIS LIFE IS IN ME

I CAN DO THINGS THAT I NEVER DREAMED POSSIBLE

THE IMPOSSIBLE FLOWS THROUGH ME DAILY

I REIGN IN THIS LIFE AS A KING, THROUGH JESUS CHRIST (Romans 5:17)

I HAVE FAVOR WITH MY CHILDREN

I HAVE FAVOR WITH MY FAMILY.

I HAVE FAVOR WITH MY CO-WORKERS AND ALL I COME IN CONTACT WITH TODAY

GOD'S WORD CREATES FAITH IN ME.

I AM MY FAMILY'S DELIVERER THROUGH JESUS CHRIST.